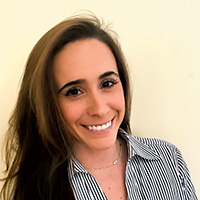 We are so proud to welcome Dr Elena Bouras – Chiropractor to the team at South Eastern Active Health.
Originally from Fort Worth, Texas, Dr. Elana grew up in the world of sports and from a very early age began her training in dance. Excelling in the sport of dance, she went on to choreograph and coach dance teams and studios throughout the state of Texas. She completed her Doctorate of Chiropractic from leading Chiropractic university, Parker University in Dallas, Texas.
Dr Elena specialises in providing top-level hands-on chiropractic care for people of all ages. She is dedicated to providing natural, safe, evidence based health care services to help you feel, function, and live better. Dr Elena's strength is focusing on you as a person and not just your symptoms. Her treatment techniques include; – Massage and soft tissue therapy – Adjustments (gentle joint manipulation) – Exercise prescription – Injury rehabilitation – Graston Soft Tissue Therapy – KinesioTape – Activator In her free time, Dr. Elena enjoys yoga, watching sports, staying active with her fiancé, and spending time with her friends and family.
Click the link below for an appointment with Dr Elena and start felling better now!
https://spinalclinic.cliniko.com/bookings?practitioner_id=86690