Scroll down for more products
Spikey Ball
The Spiky Massage Ball is specifically designed to generate the effects of a sports massage. It can be used to perform self massage exercises or muscle release techniques.
The massage therapy ball can be used over clothing or directly on skin. Apply either heavy or mild pressure depending on your needs. It can also be used to target specific areas such as underneath the foot or wider regions of the body such as across the lower back.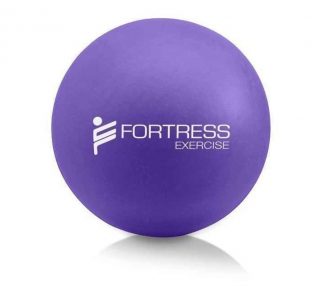 Trigger Point Ball
Trigger Point Balls are specifically designed to release trigger points. By using the Trigger Point Ball to apply pressure to these points, the triggers are released, the muscles are eased and the pain alleviated. Depending on the trigger spot, the pressure may be painful at first, but after treatment the muscles will feel noticeably relaxed.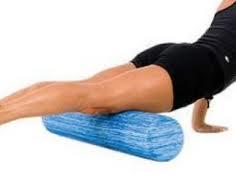 Foam Roller
Want to improve flexibility, performance, and reduce injuries? Get to know the foam roller! Foam rollers not only help reduce muscle immobility and pain, they also offer other significant benefits for your health.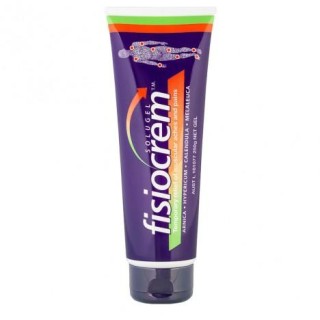 Fisiocrem
Is an effective, massage cream to care for the muscles and ligaments following injury related to daily activity or intense physical exercise, and for temporary relief of muscular aches and pains.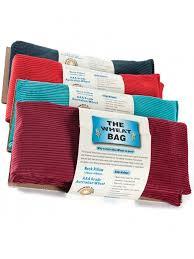 Wheat Bags
Easily mould to the area being treated.  Wheat has great insulation qualities due to its cellular structure, which means it can absorb heat or cold evenly.  It then distributes this stored heat or cold gradually and effectively.
Wheat Bags can also provide some relief from stiffness, inflammation and reduced flexibility.  You need to keep in mind that heat therapy works best in the initial fifteen minutes it is applied.  A Wheat Bag is a simple, handy and useful way to apply heat therapy to help relieve pain.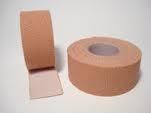 Rigid strapping
Tapes provide strong support for joints during high-stress sport activity, minimising excessive joint activity that can cause injury. The tapes are suitable for taping ankles, knees, fingers, shoulders and elbows.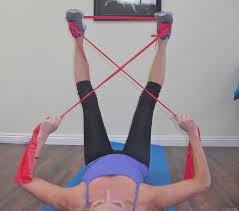 Theraband
Assists to improve strength and range of motion of muscle groups. Portable and versatile. Resistance Bands help users rehabilitate injuries, improve functional living and enhance athletic performance.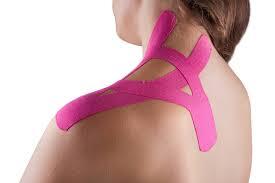 Kinesiology tape
Is a thin, stretchy, elastic cotton strip with an acrylic adhesive. Therapeutic kinesiology tape can benefit a wide variety of musculoskeletal and sports injuries, plus inflammatory conditions.
Kinesiology tape is almost identical to human skin in both thickness and elasticity, which allows kinesio tape to be worn without binding, constricting or restriction of your movement.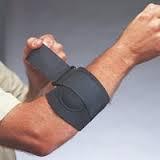 Braces
Provide support for muscle stiffness, soreness, and pain. Help to reduce recovery time of muscles
Support improved circulation and oxygenation of working muscles
Help prevent strain and fatigue by keeping muscles warm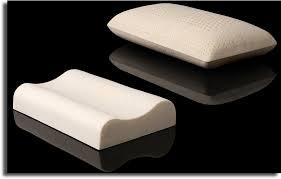 Pillows
If you have neck pain or stiffness, then sleeping can become somewhat problematic if you do not have the right pillow. It is very important to get just the right amount of support for your neck while a pillow is still soft enough for a comfortable sleep. There are a wide variety of chiropractor recommended pillows which can help someone with neck troubles get a better sleep at night.
Metagenics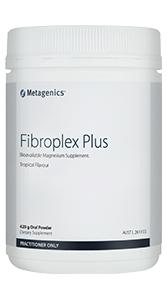 Magnesium Powder Supplementation for Muscular Pain
In healthy people, ingredients in Fibroplex Plus have been clinically shown to or may assist in:
Relieve muscular pain, spasm and cramping.
Symptomatic relief from fibromyalgia.
Highly bioavailable Meta Mag® in four great flavours.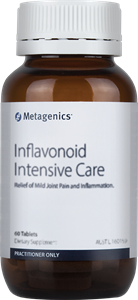 For Acute Pain and Joint Inflammation
For temporary relief of pain and joint inflammation.
Contains the exclusive BCM-95® Tumeric.
For the temporary relief of the pain of arthritis.
Magnesium Tablet Supplementation for Muscular Pain
Relieve fibromyalgia symptoms
Relieves muscular aches, pains, cramps and spasms
Treatment of magnesium deficiency.
Provides 200 mg elemental magnesium in each tablet.
Contains exclusive Meta Mag®, a highly bioavailable magnesium, in convenient tablet form.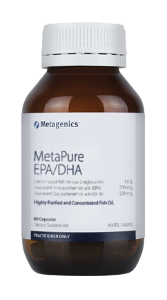 Highly Purified and Concentrated Fish Oil Capsules
In healthy people, MetaPure EPA/DHA capsules have been shown to or may:
Temporarily relieve the pain and inflammation from mild arthritis and improve mood and cognition.
Maintain healthy triglyceride levels and cardiovascular function.
Citrus Berry flavour to reduce fishy aftertaste.