By Dr Stefan Angelucci - Chiropractor
August is Tradies National Health Month. Did you know that, in Australia, tradespeople account for a whopping 30% of the total workforce, across many different fields.
As we know, being in a trade is very physically demanding: long hours on your feet, lifting heavy loads and getting into awkward positions. This often leads to a lot of injuries in the workplace and unwanted time off work, in fact people working in trades are the most injury prone group within the Australian work force.
In this article you will find out:
The most common workplace injuries we see at the clinic
What the most common causes of those injuries are
Some useful tips on how to reduce the risk of having an injury at work
How we can help support you to reduce your injuries and get you back to best as soon as possible
---
In 2017-18, nearly 136,000 tradies encountered a workplace injury
43,555 claims were made for bodily stresses; 23% of these were from labourers
Bricklayers and mechanical engineers made up 15% of total claims. Following in second was carpenters with 12.7%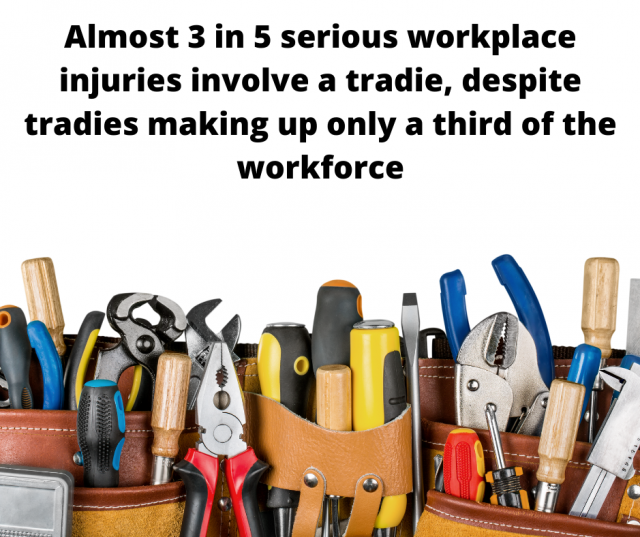 The most common injuries were musculoskeletal (muscle and joint) and the mechanism of injury was pushing, pulling, lifting or bending
The most affected areas of injury were back and spine 35%, shoulder 15.2% and knee 14.6%
There is some good news, the occurrence of workplace injuries has been declining year by year due to better policies within workplaces.